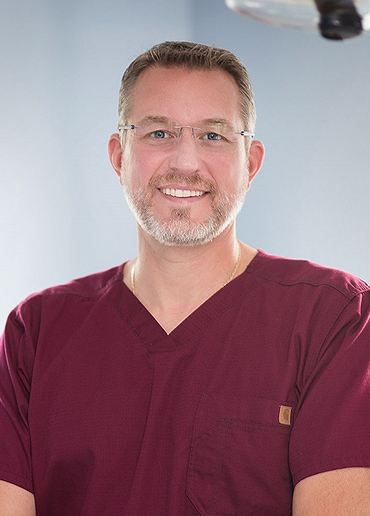 A Brief Introduction from Dr. Christopher Ross
At Westford Endodontic Care, we want your team to have total confidence in our ability to work as an extension of your office, and we continually strive to improve the timely, efficient, and comprehensive endodontic care that we provide.
My team will communicate and facilitate all referral, insurance, and scheduling needs with your office and patient, and I am personally committed to providing all patients with evidence-based care in a gentle, compassionate, and comfortable atmosphere. Our new location has been designed with the all the latest in infection control and modern conveniences, further allowing us to deliver on our promise to care for your greatest asset, your patients.
I look forward to discussing the unique interdisciplinary endo-restorative needs of your practice.
– Christopher K. Ross, DMD
Specializing in Complex Diagnoses & Challenging Cases
We understand that trust and cooperation are essential to a successful healthcare partnership, and we expect you to take great care when choosing a specialist to work with your patients. Below is a brief overview of Dr. Ross' dental and endodontic career for your consideration. You can also hear directly from some of Dr. Ross' patients on our Testimonials page.
Early acceptance to Tufts University School of Dental Medicine
Awarded Tufts' Merit Scholarship for outstanding academic achievement three years in a row
Presented with the Academy of General Dentistry Senior Award
Practiced general dentistry for five years while teaching as an assistant clinical instructor in the Department of Oral and Maxillofacial Radiology at Tufts University
Received his Certificate of Advanced Graduate Studies in Endodontics from Tufts in 2001
Established his endodontic practice, Extraordinary Endodontics, in 2001
Established Westford Endodontic Care in 2020, bringing the entire Extraordinary Endodontics team from Lowell to Westford, Massachusetts
Member of the American Association of Endodontists (since 1999), American Dental Association, Massachusetts Dental Society, Merrimack Valley District Dental Society, and the Greater Lowell Dental Society (since 1994)
Hear from Dr. Ross' Colleagues
Dr. Ross and his team are consummate professionals. My patients are well diagnosed and receive thorough, comprehensive care, resulting in terrific clinical outcomes.
I refer all of my root canal candidates to Dr. Ross because his results are the best I've seen in twenty-five years.
My patients report that his compassion coupled with his great clinical skills make the whole process as smooth as possible. I highly recommend Dr. Ross.
Dr. Ross' technical superiority gives me great confidence that we'll experience a successful outcome when it comes time to restore the tooth.
Dr. Ross has always provided impeccable care and put our patients' comfort first. I know that when I refer a patient to Dr. Ross, they will receive the best quality care.